Through Blue Planet's Climate Crew program, we aim to empower a coalition of youth leaders on a mission to address the climate challenge.
This unique 7-month learning experience combines professional development training and hands-on learning opportunities to build a deepened understanding of the complexities surrounding the climate challenge. Upon graduation, students join a diverse network of Climate Crew alumni and gain access to additional learning opportunities. To date, 44 students have graduated from our program, completing 190 unique climate actions.
If you are interested in being considered for a future Climate Crew cohort, please fill out the form linked below and we will contact you when our next cohort opens.
Stay Informed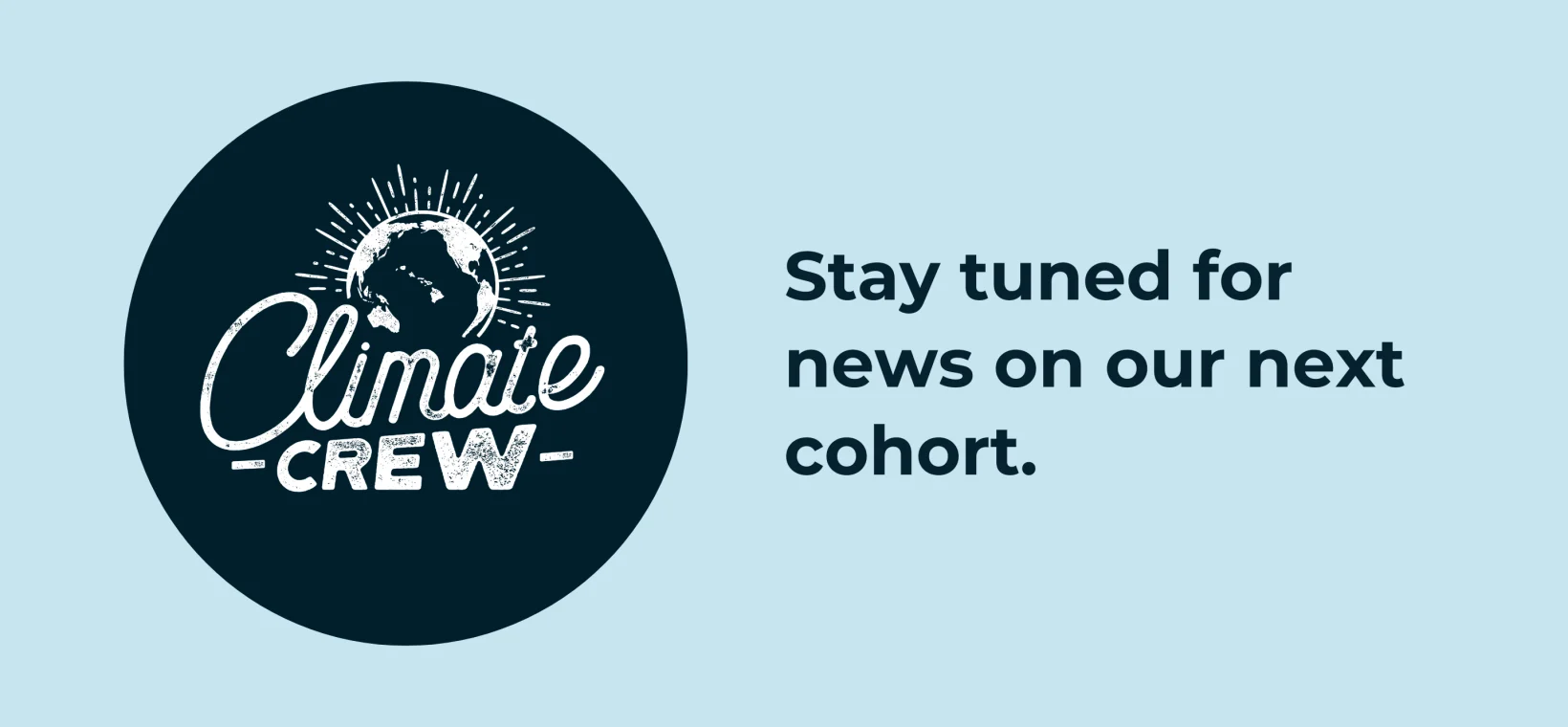 By joining the Climate Crew, you'll have an opportunity to:
1. Be a part of a group of like-minded youth who are ready to be part of the solution
2. Deepen your understanding of the systemic issues relating to climate, clean energy, and energy equity
3. Gain real-world exposure through a hands-on mentorship program
4. Strengthen your college and career resumes
5. Qualify for scholarship funding upon completion of the program to further your professional development
6. Make a meaningful impact in your community