As humanity grapples with the quickening pace of climate change, the need for a future powered by clean, renewable energy is ever more urgent. At Blue Planet, we believe that youth will play a critical role in the clean energy transformation. Over the last few years, we've all witnessed the power of the youth voice. Young activists–including Greta Thunberg and Xiye Bastida–have rallied around issues such as climate and racial inequality inspiring millions to speak up and create change in their own communities.
Climate Crew
To catalyze the needed policy changes on clean energy and climate action, Blue Planet Foundation aims to empower high school students across Hawai'i to more fully engage in advocacy activities through its Climate Crew program.
Learn More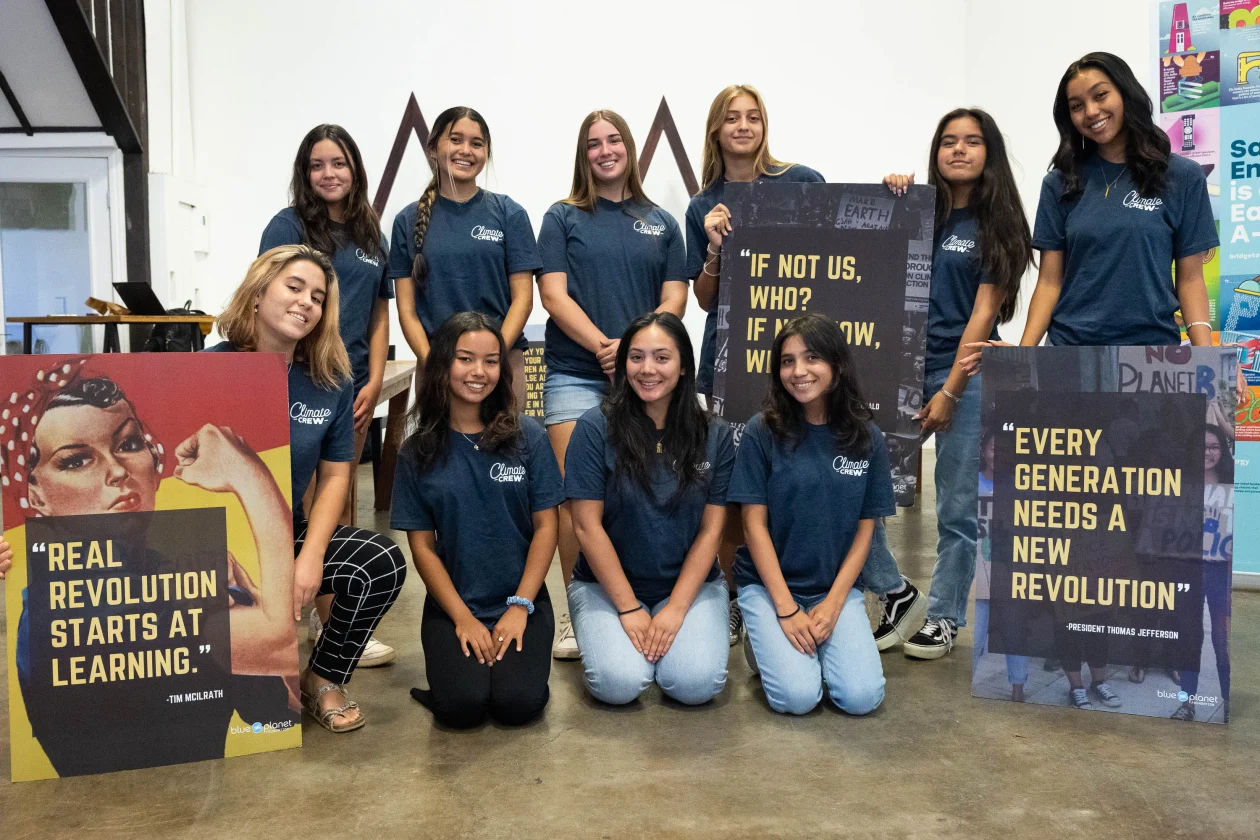 Classroom Presentations
Blue Planet offers free climate change and clean energy presentations for K-12 classrooms across the state. The presentations are available at different lengths, include interactive games for enhanced learning, and can be adapted to any grade level. Schedule a presentation in your classroom today!
Schedule a Presentation