Congress made history last week by passing the Inflation Reduction Act of 2022, marking a significant step forward for the nation's climate goals, health care, and tax reform. The legislation includes nearly $400 billion over 10 years to tackle climate change, curb the high cost of prescription drugs, extend and improve the federal electric vehicle tax credit, and lower the deficit by roughly $300 billion.
"Although not perfect, the Inflation Reduction Act comes as a welcome surprise for climate action at the federal level and will help states accelerate their decarbonization goals," said Melissa Miyashiro, executive director at Blue Planet Foundation. "By making it more affordable for individuals and businesses to switch to renewable energy and clean transportation through financial incentives, tax credits, and expanded access to financing, this bill can help us achieve our vision of a carbon-negative economy sooner and more inclusively."
With the bill on the President's desk, we rounded up our three key takeaways:
1. This is the largest-ever U.S. investment to tackle climate change, with $369 billion dedicated to curbing harmful emissions, promoting clean technologies, and additional protections and support for frontline communities. The Act places a focus on lowering energy costs and creating new economic opportunities by:
Making clean energy tax credits more accessible and extending them by 10 years.
Creating jobs and increasing our country's energy security by investing $60 billion in manufacturing solar panels, batteries, and other clean energy technologies in the U.S.
Providing funding for low-income families to electrify their homes, including $9 billion in home energy rebate programs.
The legislation also addresses climate equity, allocating $60 billion for environmental justice initiatives. Communities of color and low-income communities who have faced generations of environmental injustices continue to face disproportionate harms from pollution and the climate crisis. This money will support projects that reduce carbon emissions and clean up other harmful pollutants in low-income and disadvantaged communities, fund climate justice grants for community-led initiatives, and provide other resources for communities on the front lines of climate impacts.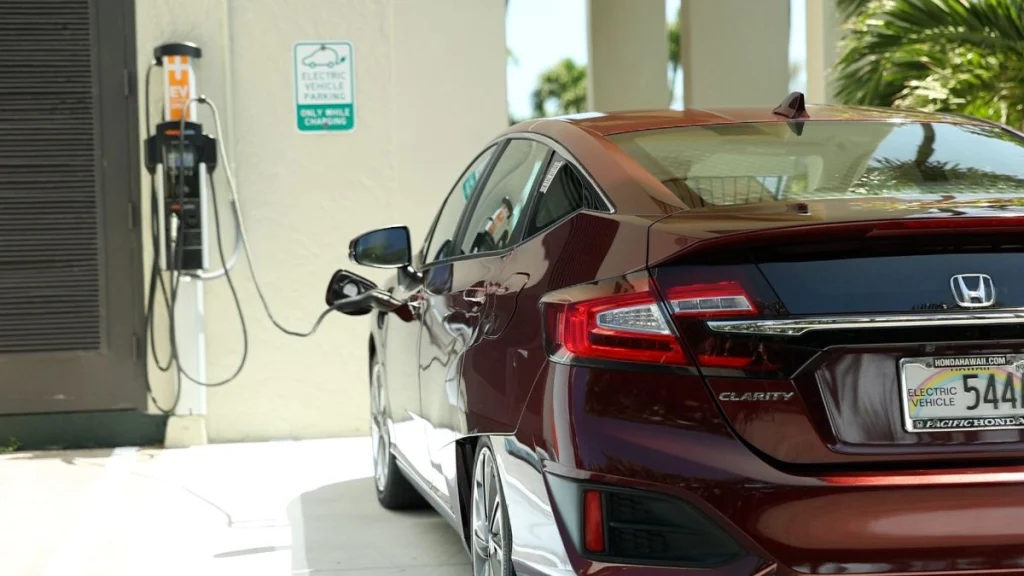 2. Clean transportation plays a central role in our response to climate change. The Act includes a number of provisions aimed at accelerating progress on decarbonizing transportation, the largest greenhouse gas-polluting sector of the U.S. economy. The measure provides a $7,500 credit for new electric vehicles (EVs) and (first-ever) $4,000 credit for used EVs available beginning in 2023 and lasting until the end of 2032.
The Act also removes the 200,000 manufacturer vehicle cap at the start of 2023, meaning that popular EV models that are currently no longer eligible for a tax credit (because the manufacturer reached its limit of selling 200K EVs) could be eligible again provided they meet other new requirements.
Like many, we are still sorting through some confusion on which EV models will qualify under the new tax credits, which now include new income and price thresholds aimed at helping more middle class consumers access EVs, and new manufacturing requirements to spur more green jobs and industry investment in North America and bring EV supply chains closer to home.
Eligibility for EV tax credits:
Vehicles assembled in North America with an increasing percentage of "critical minerals" in the battery coming from a country with a free-trade agreement with the U.S.
New EVs priced under $55,000 for cars and $80,000 for SUVs and trucks
Used EVs priced under $25,000
Buyers making under $150,000 for single filers and $300,000 for joint filers
Through the Sustainable Transportation Coalition of Hawaii (STCH), we're also watching the Act's larger fleet investments including: $3 billion for the U.S. Postal Service to electrify its fleet of more than 217,000 vehicles, the largest government fleet in the nation; and $1 billion for clean school and transit buses, garbage trucks, and other heavy-duty vehicles, prioritizing communities overburdened by air pollution.
3. It's both a moment for celebration and a call to action. The bill is projected to put the U.S. on the path to 40% emissions reductions by 2030. While this falls short of the Biden-Harris Administration's goal to reduce emissions by 50% in that timeframe, state and local action can help close the gap on needed emissions reductions. To get the bill across the finish line, lawmakers also had to make concessions to the fossil fuel industry—like more oil and gas leasing on public lands. This signals that fossil fuel interests and the pull toward status quo remain firmly grounded in federal policymaking.
In the end, this Act passed thanks to the persistence of advocates and dedicated lawmakers who believe in the power of policy to shift our bleak trajectory on climate and encourage other countries globally to follow suit. While imperfect, legislation of this scale at the federal level is a source of hope, given that just a few weeks ago, a bill like this seemed implausible. And it's a call to keep advocating for policy change at the state and local level to close the emissions reduction gap we know is needed to avoid the worst impacts of climate change. Blue Planet aims to make it easy to participate in shaping policy in Hawaii. Sign up for our dedicated email list to receive action alerts and tips for activating your voice on climate policy here in the islands.