The United Nations Intergovernmental Panel on Climate Change (IPCC) warns that our window to keep warming below 1.5°C is dangerously narrowing, and that the next few years are crucial for dramatic emissions reductions. The IPCC also emphasizes that policy change will be critical for achieving the systemic transformation we need to reduce emissions rapidly.
At Blue Planet Foundation, it is our belief that locally driven policy change is the domino that can activate equitable solutions at the pace and scale needed to meet the challenge of climate change. We serve as a resource for policymakers and provide data-driven testimony and educational resources to help inform the decision-making process at the Hawai'i State Legislature, County Councils, and the Hawai'i Public Utilities Commission.
2023 Policy Priorities
During the 2023 legislative session, Blue Planet is prioritizing policy solutions that seek to advance the state's decarbonization goals while also addressing affordability and equity.
Read more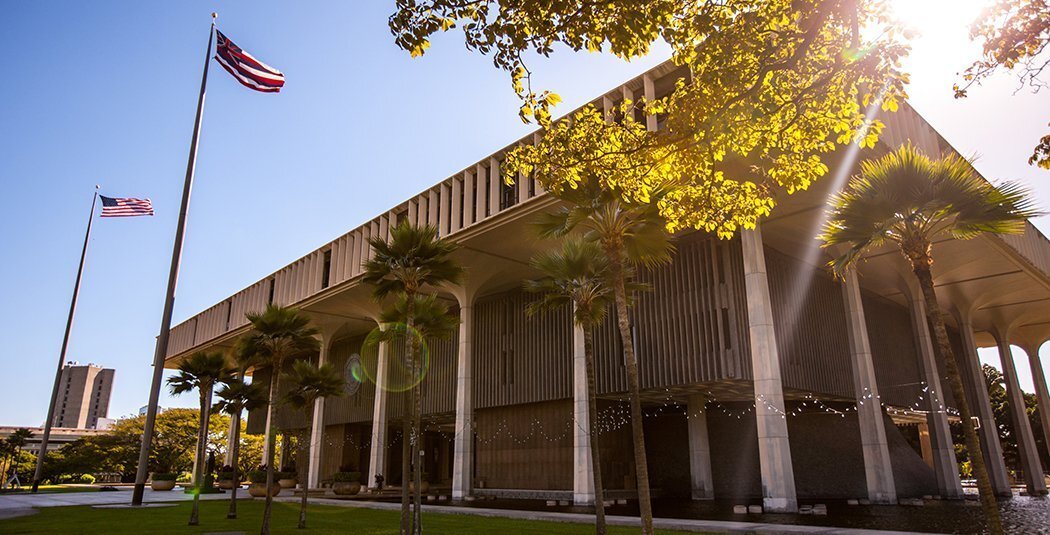 Waypoints
Published at the height of the COVID-19 pandemic, Waypoints presents a portfolio of actions to help Hawai'i recover economically, grow good jobs, and accelerate our transition to a 100% clean energy future.
Read more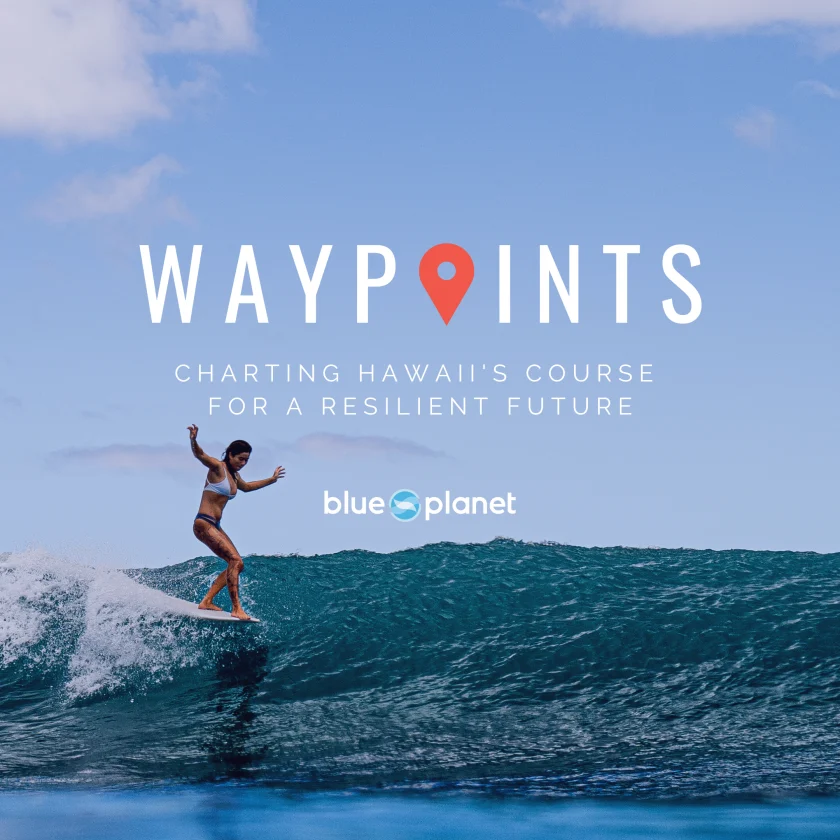 Key Policy Wins
Since 2008, we have driven a multitude of key climate mitigation policy outcomes—from being early advocates for equity efforts like on-bill financing and community solar, to championing Hawai'i's first-in-the-nation 100% renewable energy goal, a tax on fossil fuel, state appliance efficiency standards, and a rebate program to expand access to electric vehicle (EV) charging for low- and moderate-income residents.